Seminar, April 2 at UVI. Dr. Brian Roth: Return of the Chestnut.
Our Friend Dr. Brian Roth is now  the Associate Director, Cooperative Forestry Research Unit
School of Forest Resources, University of Maine. He will be visiting St. Croix nest week and giving a presentation on the recovery of the American Chestnut.  An abstract appears below.
Held at 

1:30 pm til 3pm

 in Room 133. Research and Extension building, University of the Virgin Islands
The Return of the American Chestnut: A template for restoration of other tree and plant species."
Dr. Brian E. Roth
Board Member with The American Chestnut Foundation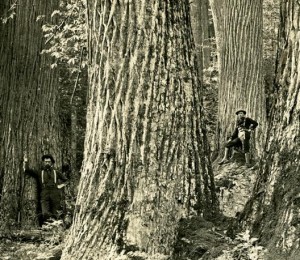 The American chestnut tree was an essential component of the eastern US ecosystem.  However, an exotic fungus infestation known as the chestnut blights (Cryphonectria parasitica), spread through the native range during the first half of the 20th century. The goal of the American Chestnut Foundation is to restore the American chestnut tree to our eastern woodlands to benefit our environment, our wildlife, and our society. The presentation will highlight efforts to breed blight resistant chestnut trees for restoration projects.