NRG Acquires Solar Facility in St. Croix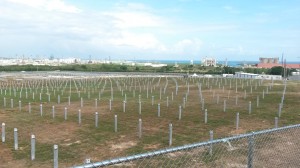 If you have passed by the solar facility in Estate Spanish Town lately( near Diagio), you know how quickly they are driving in the piles and installing the solar panels. We are proud that Geographic Consulting provided environmental services, and managed the archaeological work, some of the engineering and handled the permitting process for this job. Now, the client has moved to another stage of the project and proceeded with the long planned sale of the property. NRG is one of the worlds energy giants and is well suited to manage this project for the next 20 years. This is all good news for solar energy production in the Virgin Islands. Click the link below for details.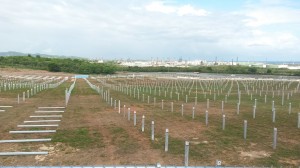 http://www.marketwatch.com/story/nrg-energy-acquires-its-first-public-solar-facility-in-the-us-virgin-islands-2014-07-21
This is the press release directly from NRG
Hello,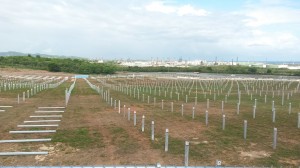 Today, the island of St. Croix moves one step closer to a greener energy future.  NRG Energy acquired the island's 4 MW solar facility, Spanish Town Estate Solar Project, from Toshiba International Corporation, and has partnered with the local power authority to provide the island with solar power for the next 25 years.
Construction began on the facility in back in April.  Once completed, the Spanish Town Estate Solar Project will:
Power 1500 homes across St. Croix with solar energy
Create nearly 100 jobs in construction and operations, bringing nearly $3 million dollars to the local economy
Help St. Croix and the US Virgin Islands reduce their reliance on fossil fuels by 60 percent over the next decade
The project builds on NRG's ongoing renewable energy investments with utility-scale solar and distributed solar projects in Haiti, St. John and a custom microgrid installation on Necker Island.
If you would like to learn more about the St. Croix facility and NRG Energy's other renewable energy investments in the region, I would be happy to connect you with Ed MacGauffie, the president of NRG's Caribbean division.  Please let me know if you have any questions.
Thanks for your time,
Julia Blumenthal