Ground Breaking Ceremony at Estate Spanish Town Solar Project with WAPA and Toshiba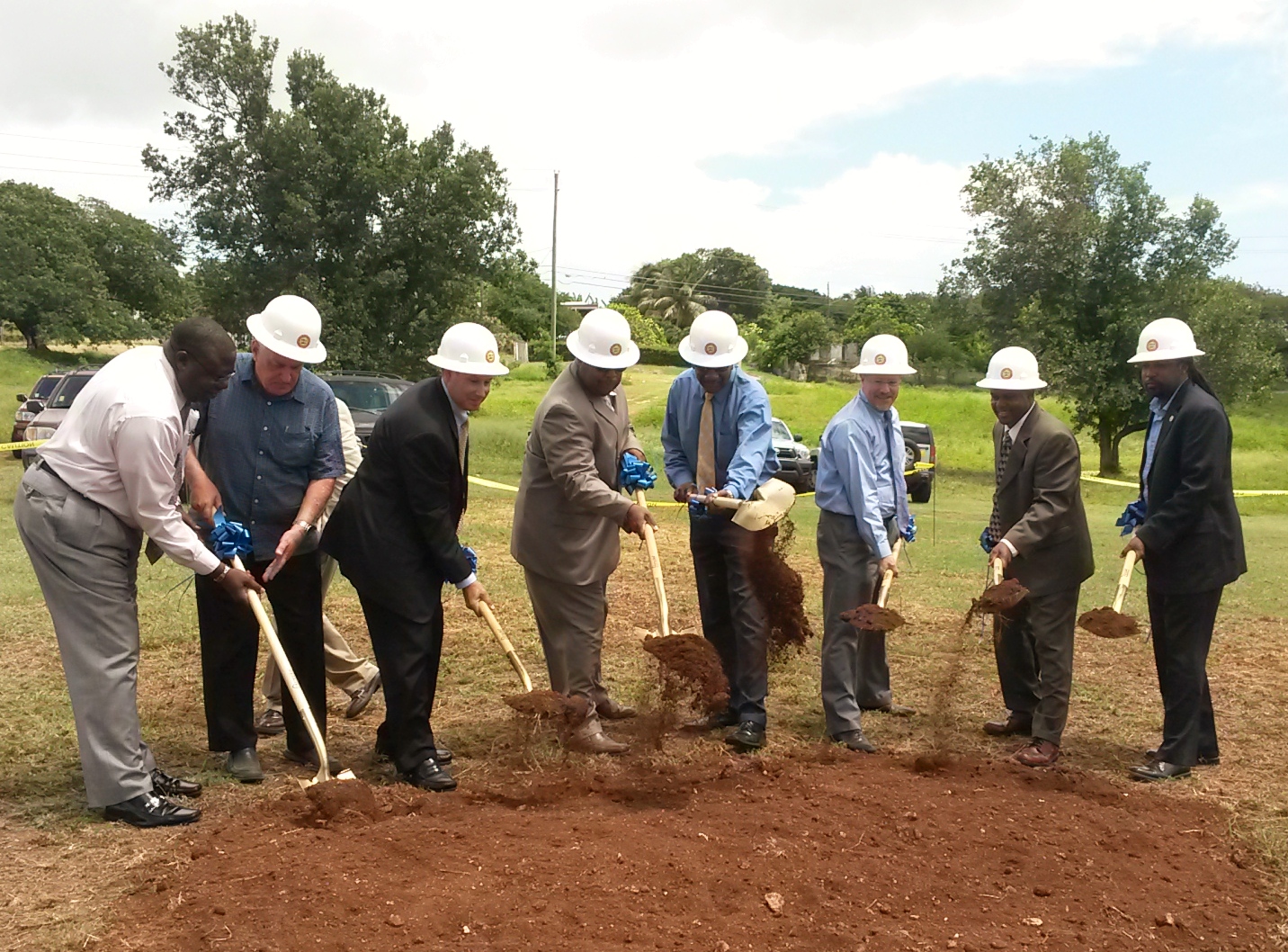 Today in Estate Spanish Town St. Croix, WAPA, Toshiba and their project partners took part in a public ground breaking ceremony. The open plot across the street from Diagio is the future site of over 14 acres of solar panels that will provide power to WAPA's power grid. WAPA already has a substation under construction on the site. This substation will handle and distribute  the energy from this solar project and other renewable resources to. This project is one of several getting underway that will reduce the territory's reliance on oil for power production. It is the first project to usher in a new era of large scale development of renewable energy and will lead to lower energy prices in the Virgin Islands.
Geographic Consulting and our partners are proud to be providing environmental and permitting services as well as survey, archaeological and engineering services. We remain committed to responsible use of our natural resources and a respect for the environment while improving the quality of life for members of the Virgin Islands community. This project is a great example of how that can be done.